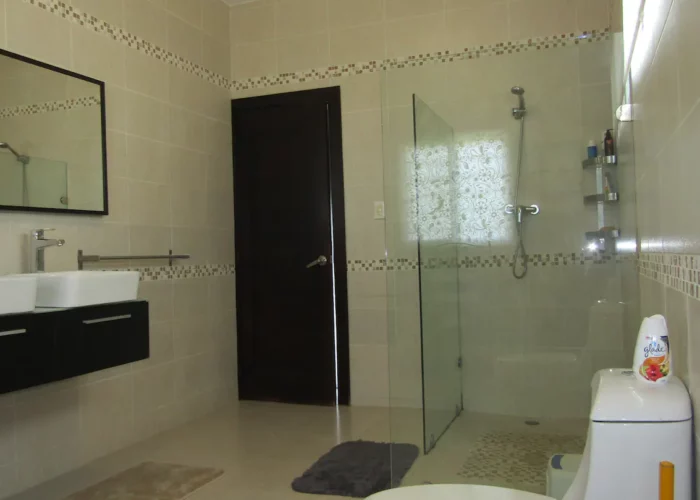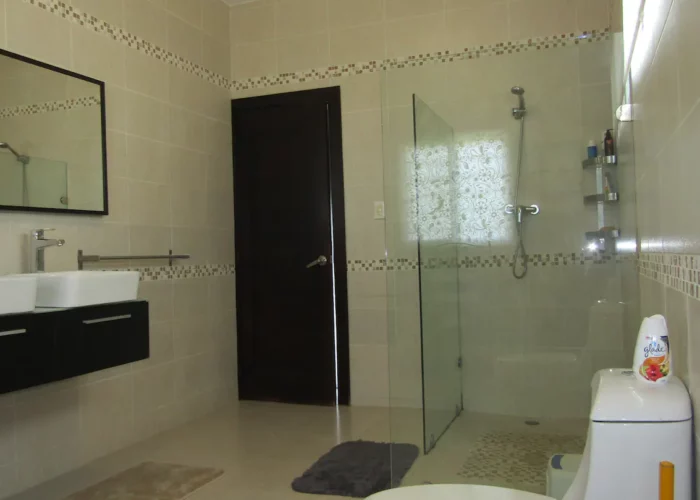 Description
Ideally located in Bavaro Beach in the heart of town (literally don't need to even move from the are cause you can find everything you need.
Guest are welcome into a clean, comfy design Villa, Fully furnished two story Villa with 4 bedrooms villa, 3 baths, separated and spacious dining and living room area. 2 car garages. Brand new appliances, washer and dryer machine available. private pool with jacuzzi, totally fenced back patio, golf and gated community, private beach access in white sand resort. Property is on 400-meter squared lot.
Only a few steps to a beautiful white sand beach of Bavaro, this comfy and impeccable condo is the perfect vacation rental for those looking to enjoy restfully, love a beach view and silky white sand beach of course !
About White Sands:
White Sands, one of the oldest communities in the Bavaro-Punta Cana area. With access to one of the pretties beaches in the area, White Sands is starting to become a popular place for developers to build and investors to take interest in. This location makes it incredibly easy to access the beach as well as the the main boulevard, which connects all Bavaro-Punta Cana. This means is located only a 20 minute drive to the Punta Cana International Airport, and a 10 minute drive to Downtown Punta Cana and Plaza San Juan. Plaza San Juan and Downtown Punta Cana are basically the must-go-to places in the area. Shops and malls filled with restaurants, bars, Coco Bongo, Rad Park and many more!
Agent
Born and raised in Santo Domingo, Dominican Republic, she started her career in real estate in Santo Domingo 10 years ago. Graduated from law school in the year 2010 from the Pontificia Universidad Catolica Madre y Maestra and once then, seeking greater business opportunities, Punta Cana called her attention in 2012.
Punta Cana has been her home for the past 10 years working closely with foreign and domestic investors in the area. She is a Real Estate professional with a demonstrated history of working in the real estate and legal industry. She is skilled in Negotiation, Legal Affairs, Customer Acquisition, Customer Relationship Management, and Sales. Pamela has worked side by side with the top legal firms and real estate companies in the country, and created Canablue Real Estate in Punta Cana in 2017.
Partnering with her team, Pamela prides in being able to offer her clients a full cycle service range including real estate promotions and sales, real estate legal assistance, general legal assistance, property management and everything that canablue has to offer in terms of construction, renovations and furnishing options.
Pamela specializes in pre-construction real estate development, re-sales and legal matters in real estate transactions.
White Sands
With access to one of the prettiest beaches in the area White Sands is starting to become a popular place for developers to build and investors to take interest in.
More about the community