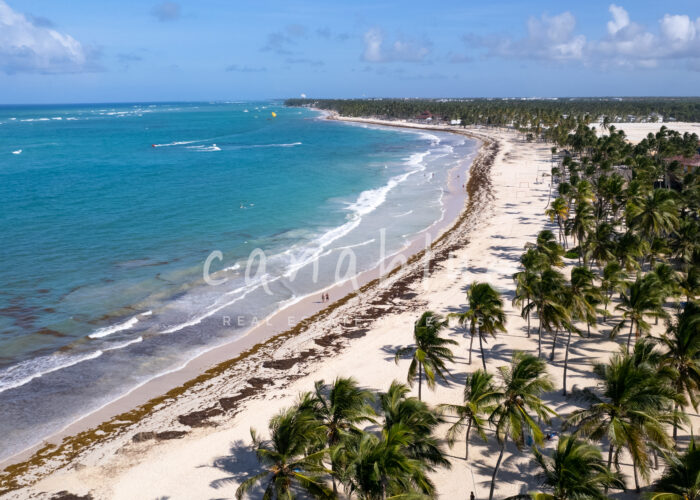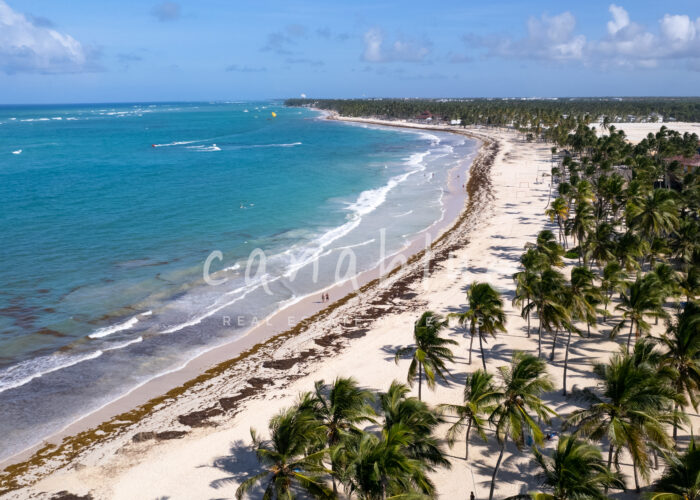 Description
Step into your private paradise with this enchanting 3-bedroom villa, located in White Sands, a community with access to one of the area's most beautiful beaches.
Currently this villa is undergoing finishing touches, but this home promises a perfect blend of comfort and charm, with your own private pool. Don't miss the opportunity to make this enchanting villa your own private haven!
DETAILS
• Two levels
• Three bedrooms
• Five bathrooms
• Living room
• Dining Room
• Kitchen
• Balcony – Terrace
• Roofed Canopy
• Swimming pool
HOA FEE: US$225.00
BENEFITS
Private beach (Arena Gorda)
Triple security: The double access to the general area of ​​the golf course
Swimming pool and recreation area
Access with discounts to 5 of the best hotels in the area (Bávaro – Punta Cana)
High profitability
ABOUT WHITE SANDS
White Sands, one of the oldest communities in the Bavaro-Punta Cana area. With access to one of the pretties beaches in the area, White Sands is starting to become a popular place for developers to build and investors to take interest in. This location makes it incredibly easy to access the beach as well as the the main boulevard, which connects all Bavaro-Punta Cana. This means is located only a 20 minute drive to the Punta Cana International Airport, and a 10 minute drive to Downtown Punta Cana and Plaza San Juan. Plaza San Juan and Downtown Punta Cana are basically the must-go-to places in the area. Shops and malls filled with restaurants, bars, Coco Bongo, Rad Park and many more!
Agent
Anna Cristina , Prior to her move to Punta Cana, she lived in Germany working as a sales advisor, she graduated of Marketing in Mexico in 2012, after that she has been traveling the world working for international companies dedicated to services, accommodation and hospitality.
She has an extensive knowledge about all the products that Canablue offers, pre-construction real estate development, re-sales, Rents, and all the protocols to support our customers.
She is also a great asset to all of the sales team, by aiding in the organization and the day to day activities that a real estate team requires.
Working with Ana you can be 100% sure that you will be having the best friendly support at Canablue.
White Sands
With access to one of the prettiest beaches in the area White Sands is starting to become a popular place for developers to build and investors to take interest in.
More about the community