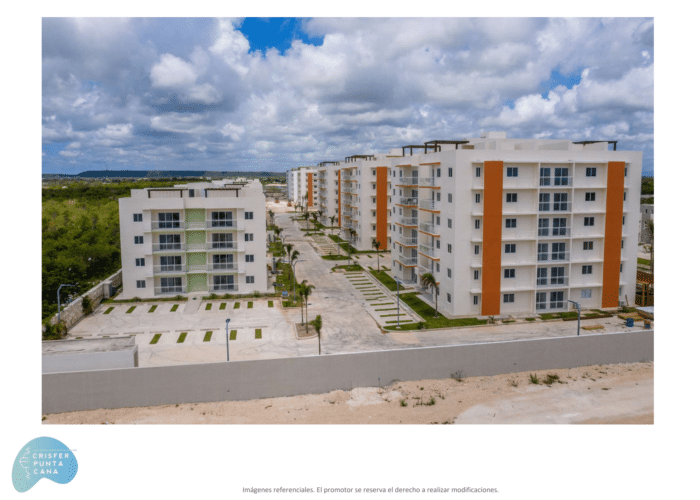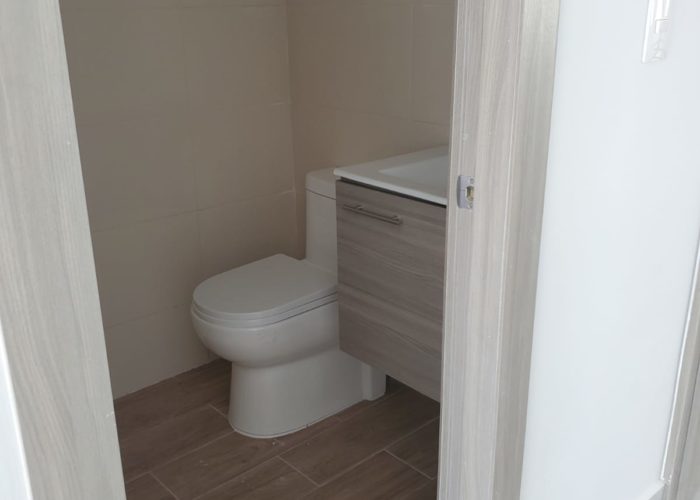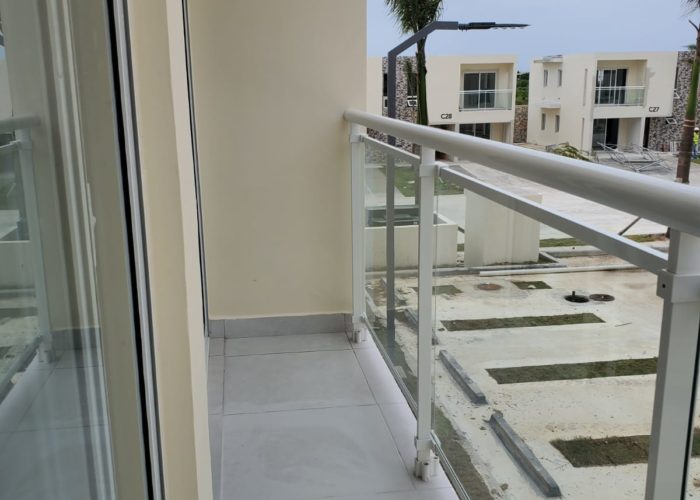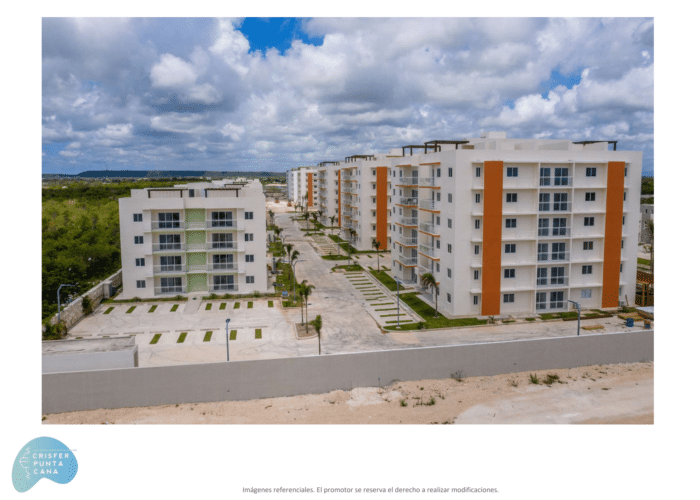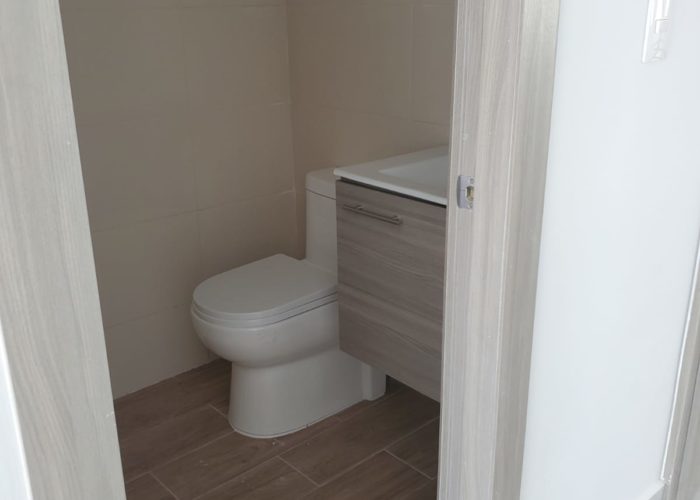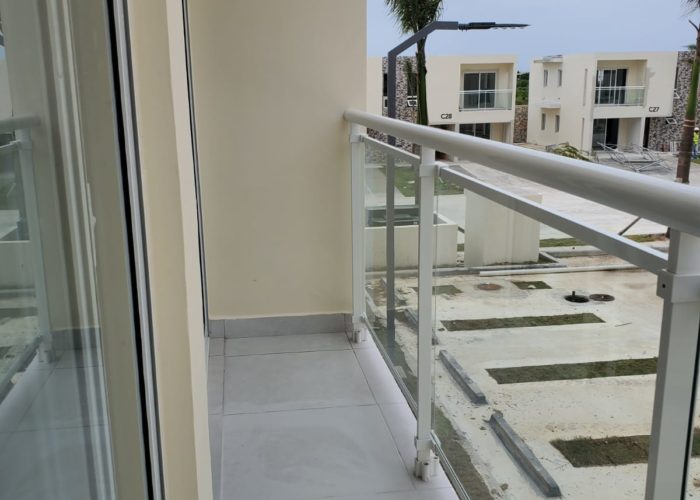 Description
Second floor, in the first stage, apartment type A3 surface of 43.33mts2.
1 bedroom and 1.5 bathrooms + 1 parking.
General characteristics: 
– Housing project with 1 bedroom apartment, 1.5 bathroom
– Social area with gazebo, swimming pool for adults and children and BBQ area.
– Sports areas with basketball courts, volleyball soccer and batting machine.
– Green path, jogging circuit, playground, Cycle path and Pet park.
-Commercial areas to offer services to the community, such as: mini-markets, mini-markets and shops.
-Market, day care, pharmacy, beauty salon, restaurants, primary care center, among others.
-Units with pre-installation for common gas with individual meters, Individual water meters
-Outlets for air conditioning and inverter.
-Green parking for motorcycles and bicycle parking.
-Chargers for electric vehicles,
-Solar energy for selected areas.
Terminations :
– Floors at porcelain tile
-Wall coverings from bathrooms and floors at ceramic
-Doors modular
-Kitchens modular
-Stopper from granite at kitchen
-Windows sliding at aluminum and glass at areas selected areas
-Walls coated with stucco commercial
-Balconies at glass and aluminum.
Veron is one of the oldest neighborhoods in Punta Cana, and used to be the main entrance when coming from the city to Punta Cana. You had to pass by this town to get to wherever you were going, which resulted in a substantial growth of the community which consisted in the work force of the hotel industry a while back. It is now considered to be the industrial side of town, with great lots for commercial investment, working class housing and Pueblo Bavaro, which is one of the oldest gated communities in the Bávaro, Punta Cana area. It is one of the most sought after areas for long-term rentals, as it is incredibly centric to the Veron area, home of many Dominican locals living here. Pueblo Bávaro has everything you need: restaurants, schools, supermarkets, pharmacies and many more!
With only a 5 minute drive to Downtown Punta Cana, a 20 minute drive to the beach and a 25 minute drive to the airport, you'll only be a step away from everything you need!
Agent
Miguel has lived in Punta Cana, Dominican Republic, for the past seven years, after living in Santo Domingo for all his life. Miguel is a citizen of the world: he has previously lived in Cabarete, Puerto Plata; and for some time worked and travelled through Europe, mainly Germany, France, Belgium and Austria.
He speaks both Spanish and English fluently and graduated in Hotel Management in Food and Beverage from the Pontificia Universidad Catolica Madre y Maestra (PUCMM) in Santo Domingo. He loves to serve and he takes pride in doing a good job in attending our clients. He has worked in Punta Cana in the Hospitality Industry and knows everyone, everything and all that is good around the Bávaro area.
In the CanaBlue team Miguel contributed his knowledge of the area, his great social skills and love for Punta Cana to offer his clients a one on one treatment and helping them find their second home in Punta Cana.
Miguel specializes in low-budget developments, as well as touristic properties that won't break your bank account. He mostly concentrates on pre-construction developments, but also enjoys admiring new construction work and offering great re-sale deals to his clients.