Price starting at
US$441,000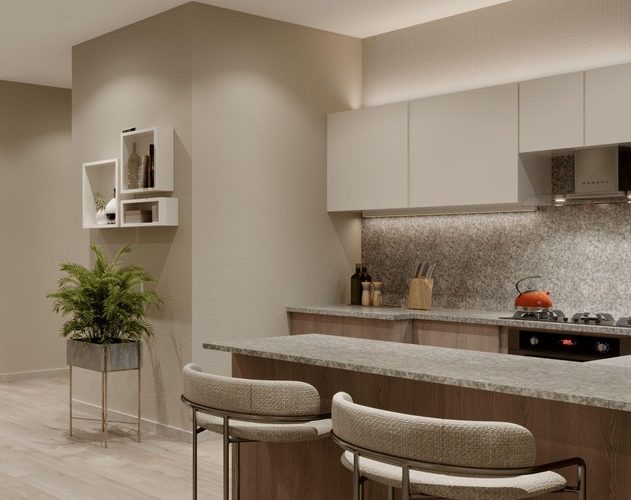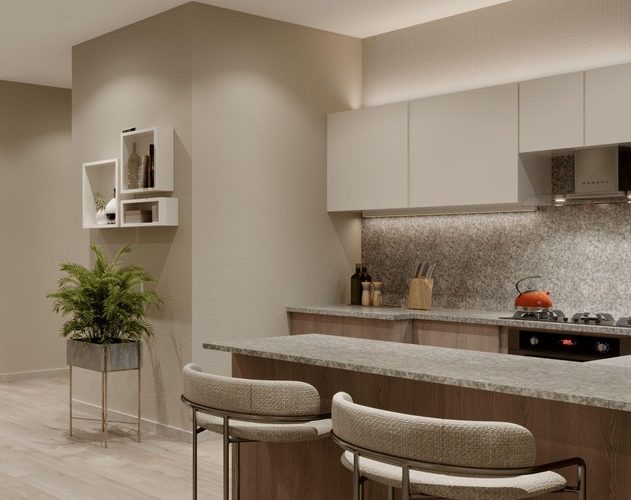 Description
We are close to launching our new project, OCEANA, integrating commercial, entertainment and residential in one magnificent location. A variety of amenities make OCEANA the recreational center of the resort town of Bavaro, Punta Cana.
Take advantage of the pre-launch prices. Suggest to your clients this great opportunity.
Exclusive presentation only for clients (in person and/or zoom).
One Bedroom Studios – 65,48 m2 (706 sq. ft.)
There will be a total of 76 apartments, studios and apartments with 1-2-3 rooms, close to:
-Ocean town commercial area with shops on the first level and studios on the upper floors.
-Housing area with 7 buildings with 1-2-3 bedroom apartments.
Prices starting at 139,000
The apartments that will be 2-3 bedrooms will have penthouse type.
1 parking space in 1-2 bedroom apartments
2 parking spaces in 3 bedroom apartments.
AMENITIES:
-Pool of more than 9,000m2
-3 kayak docks
-Clubhouse with restaurant
-Terrace and Bar
-Lobby
-Business Center
-Children's Club
-Gym
-Billiard area
-Spa and Rooftop pool
In the commercial plaza that will have within the complex will have gastronomic markets, supermarket, theater for dinner show style show for 300 px, commercial premises for various businesses.
It will have exclusivity under contract with Caribbean Connection.
About Los Corales:
Set on the center of Bavaro Beach (Punta Cana), Los Corales Village  has a beautiful setting surrounded by palm trees and offers a private beach. Nearby you can find golf courses, commercial centers and all services you need.
Los Corales is famous due to its beach proximity and due to its strategic location to El Cortecito. El Cortecito and Los Corales is one of the most touristic areas of Bávaro, where short-term rentals are predominant and frequent travelers are common. It is the favorite area for tourists since it is where the bars and restaurants and public beach is. El Cortecito and Los Corales are surrounded by new development condos, beach is always a walk away and meeting new people is an everyday-thing.
If you are looking to invest, but also own a slice of paradise in the caribbean, El Cortecito may be your go-to location. Short term rentals give great ROI by the end of year, and you still have time to take some sun in and enjoy our warm weather from time to time!
Only a 20 minute drive to the Punta Cana International Airport, and a 10 minute drive from all the plazas, supermarkets, banks and hospitals.
Agent
Andres has been living in Punta Cana for the past seven years. Prior to his move to Punta Cana, he lived in Santiago where he graduated from Hotel Management in the food and beverage department and in marketing. He also has an MBA in business strategy. After completing his studies he worked as an assistant manager in one of the biggest toy stores of the country. In Punta Cana he has worked in multiple hotel chains putting his sales techniques into practice in vacation clubs.
Andres Ernesto feels close to his caribbean roots, and his passion is traveling and getting to know as many islands in the Caribbean as possible. He is fluent in Spanish and English, and is excited to begin nurturing his sales side with the Canablue Team.
Andres specializes in low-budget investments in the pre-construction market.
Los Corales, El Cortecito
Also known as the Dominican version of Mexico's Playa del Carmen, this Bávaro community is a beach zone where a lot of real estate developments are taking place such as: restaurants and beachfront restaurants, street and beach bars, cafes, supermarkets, pharmacies, live music at night and all night time favorite spots ―it's definitely Bávaro's traditional touristic area, where tourists from all over the world come to search for a place to stay without going to the typical all inclusive hotels.
In El Cortecito short-term rentals are predominant and travelers are common. This community is filled with new development condos, beach is always walking distance and meeting new people is always the rule. Since it's not a private community like El Cocotal, it doesn't have benefits like golf courses or heavenly views but it does have the laidback, chill and bohemian environment.
More about the community