Price starting at
US$395,000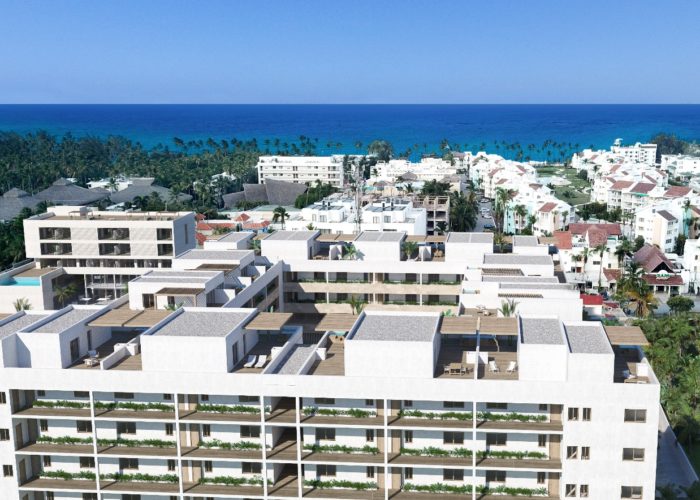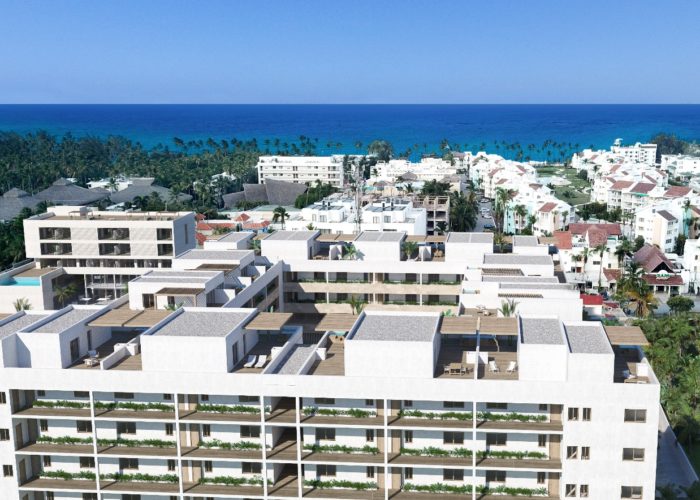 Description
Gardenia is a development of condos in El Cortecito known as the heart of Bávaro. With 1-2 bedrooms, with large terraces and elevators.
The common areas, which include swimming pool, gym, BBQ area, and vertical gardens, have been designed to satisfy the most demanding clients. GARDENIA is a development that combines modern spaces with the greatest comfort. Designs and finishes of first quality that make it the best option to live or invest. The best option to enjoy paradise are these apartments in El Cortecito.
In addition, these apartments in El Cortecito offer its investors the Rental Pool System, where you can obtain a guaranteed return of 7% per year.
Tax Exemption Benefit! No transfer tax or yearly property tax for 15 years!
The project will be ready in September 2023
About El Cortecito
 El Cortecito is one of the most touristic areas of Bávaro, where short-term rentals are predominant and frequent travelers are common. It is the favorite area for tourists since it is where the bars and restaurants and public beach is. El Cortecito is surrounded by new development condos, beach is always a walk away and meeting new people is an everyday thing.
If you are looking to invest, but also own a slice of paradise in the caribbean, El Cortecito may be your go-to location. Short term rentals give great ROI by the end of year, and you still have time to take some sun in and enjoy our warm weather from time to time!
Agent
Anna Cristina , Prior to her move to Punta Cana, she lived in Germany working as a sales advisor, she graduated of Marketing in Mexico in 2012, after that she has been traveling the world working for international companies dedicated to services, accommodation and hospitality.
She has an extensive knowledge about all the products that Canablue offers, pre-construction real estate development, re-sales, Rents, and all the protocols to support our customers.
She is also a great asset to all of the sales team, by aiding in the organization and the day to day activities that a real estate team requires.
Working with Ana you can be 100% sure that you will be having the best friendly support at Canablue.
Los Corales, El Cortecito
Also known as the Dominican version of Mexico's Playa del Carmen, this Bávaro community is a beach zone where a lot of real estate developments are taking place such as: restaurants and beachfront restaurants, street and beach bars, cafes, supermarkets, pharmacies, live music at night and all night time favorite spots ―it's definitely Bávaro's traditional touristic area, where tourists from all over the world come to search for a place to stay without going to the typical all inclusive hotels.
In El Cortecito short-term rentals are predominant and travelers are common. This community is filled with new development condos, beach is always walking distance and meeting new people is always the rule. Since it's not a private community like El Cocotal, it doesn't have benefits like golf courses or heavenly views but it does have the laidback, chill and bohemian environment.
More about the community