Price starting at
US$144,700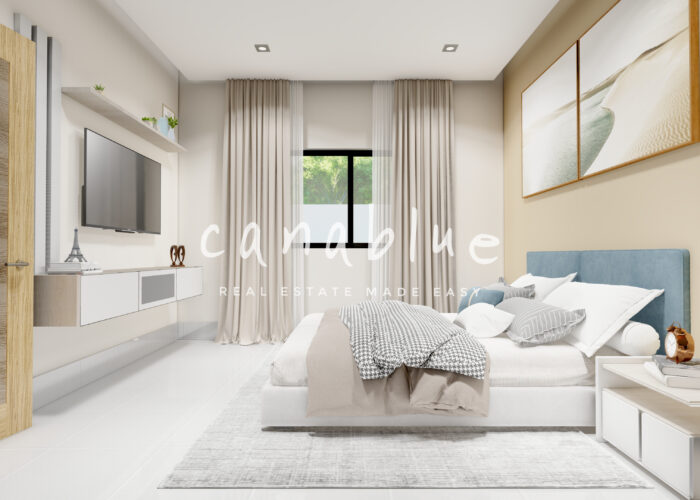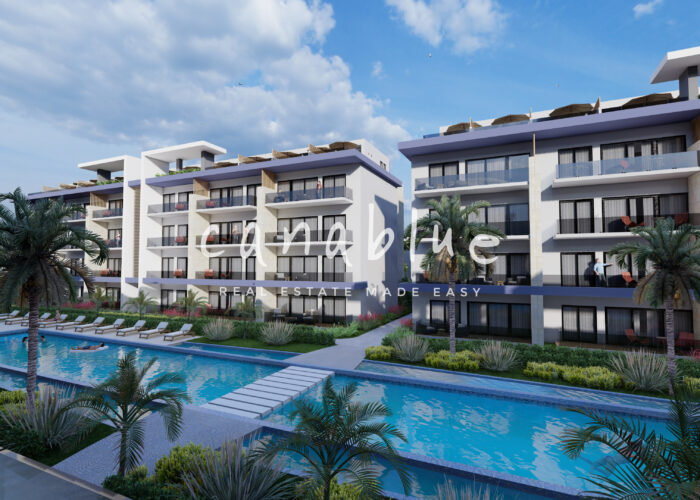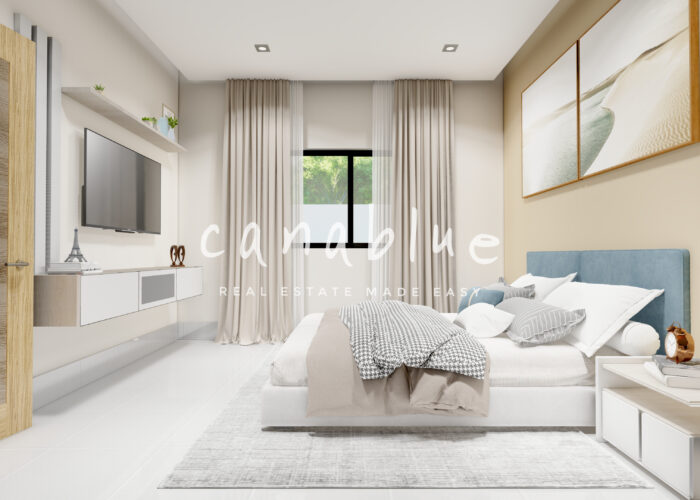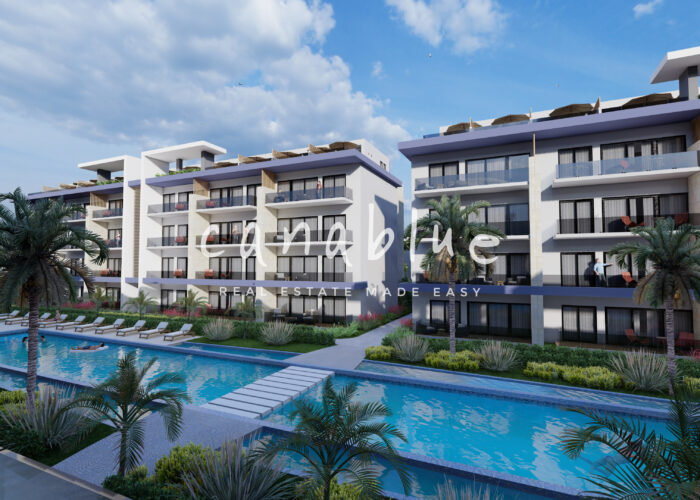 Description
Welcome to EDEN TROPICAL, a brand-new condominium complex in the center of Bavaro-Punta Cana's El Cortecito-Los Corales neighborhood. This upscale development consists of four contemporary buildings, each housing 24 well decorated apartments for a total of 96 units. There are 64 chic one-bedroom flats with 925 sqft (86 sqm) each and 32 roomy two-bedroom units with 1,237 sqft (115 sqm) each, all of which have stunning pool views.
Open floor designs, high ceilings and big windows that let in natural light are meticulously included in each apartment's design. Granite countertops and contemporary cabinets are features of the kitchens. The bathrooms have excellent finishes and fixtures, and the bedrooms are well-appointed with lots of closet space.
Each building features 14 rooftop terraces with restrooms and BBQs on the fifth story, providing extra outdoor living spaces for a fee in addition to the opulent living areas. These terraces come in different sizes and provide views of the surrounding region and pool. While two of them offer a view of the building's back, the other twelve enjoy a view of the pool.
Additionally, for enhanced accessibility, each building has a service staircase and a practical elevator that can accommodate 8 people. For enhanced security, the structures include security cameras and staff on duty around-the-clock.
With a lobby outside, the opulent amenities continue and are ideal for hosting guests or just unwinding. Take a plunge in the sizable pool, which also features a BBQ area and pavilion for holding parties with friends and family.
In Punta Cana, EDEN TROPICAL delivers the pinnacle of tropical living. Don't pass up the opportunity to purchase property in this prominent development. The ideal place to live is EDEN TROPICAL, with its ideal location, opulent amenities, and stunning style.
 El Cortecito is one of the most touristic areas of Bávaro, where short-term rentals are predominant and frequent travelers are common. It is the favorite area for tourists since it is where the bars and restaurants and public beach is. El Cortecito is surrounded by new development condos, beach is always a walk away and meeting new people is an everyday thing.
If you are looking to invest, but also own a slice of paradise in the caribbean, El Cortecito may be your go-to location. Short term rentals give great ROI by the end of year, and you still have time to take some sun in and enjoy our warm weather from time to time!
Agent
Born and raised in Santo Domingo, Dominican Republic, she started her career in real estate in Santo Domingo 10 years ago. Graduated from law school in the year 2010 from the Pontificia Universidad Catolica Madre y Maestra and once then, seeking greater business opportunities, Punta Cana called her attention in 2012.
Punta Cana has been her home for the past 10 years working closely with foreign and domestic investors in the area. She is a Real Estate professional with a demonstrated history of working in the real estate and legal industry. She is skilled in Negotiation, Legal Affairs, Customer Acquisition, Customer Relationship Management, and Sales. Pamela has worked side by side with the top legal firms and real estate companies in the country, and created Canablue Real Estate in Punta Cana in 2017.
Partnering with her team, Pamela prides in being able to offer her clients a full cycle service range including real estate promotions and sales, real estate legal assistance, general legal assistance, property management and everything that canablue has to offer in terms of construction, renovations and furnishing options.
Pamela specializes in pre-construction real estate development, re-sales and legal matters in real estate transactions.
Los Corales, El Cortecito
Also known as the Dominican version of Mexico's Playa del Carmen, this Bávaro community is a beach zone where a lot of real estate developments are taking place such as: restaurants and beachfront restaurants, street and beach bars, cafes, supermarkets, pharmacies, live music at night and all night time favorite spots ―it's definitely Bávaro's traditional touristic area, where tourists from all over the world come to search for a place to stay without going to the typical all inclusive hotels.
In El Cortecito short-term rentals are predominant and travelers are common. This community is filled with new development condos, beach is always walking distance and meeting new people is always the rule. Since it's not a private community like El Cocotal, it doesn't have benefits like golf courses or heavenly views but it does have the laidback, chill and bohemian environment.
More about the community