Price starting at
US$195,000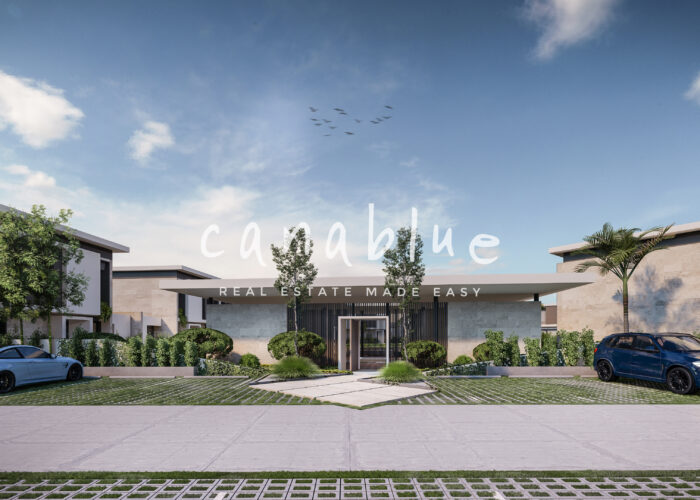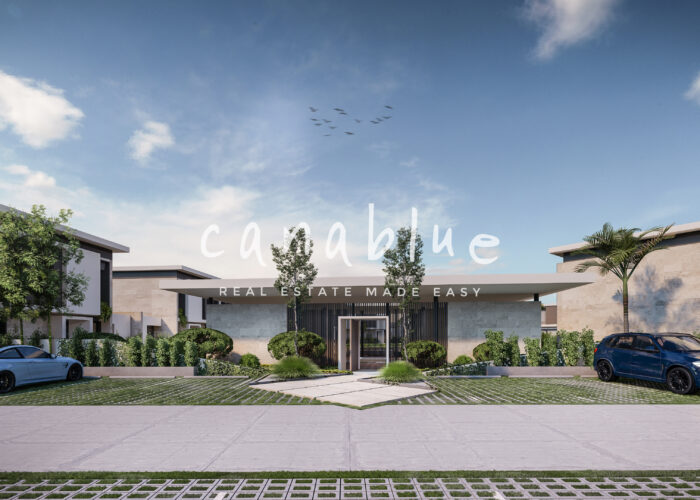 Description
It is a residential complex of 25 exclusive villas located in the area of Punta Cana, Dominican Republic, just three kilometers from the most crystalline beaches of the Caribbean. This project is strategically located close to Hotels, Casinos, Bars, Discos and the international airport of Punta Cana.
A new concept of housing, which has been designed and studied to satisfy all the needs of the client, combining comfort, beauty, harmony. Thus guaranteeing the investment and profitability of the money in the time of our clients.
The great hotel infrastructure in the area, based on all-inclusive resorts and the infinite options of shops and activities, make Punta Cana the ideal destination for a safe investment in your home.
Housing Amenities
• Hall
• Dining room
• Kitchen
• Washing Area
• Unroofed Terrace
• 1⁄2 Guest Bathrooms
• Walking Closet Main Room
• Jacuzzi – Iron Wood Pergola (Optional)
Project Amenities
• 15 two-bedroom homes 126.54 mt2
• 10 Three-Room Homes 159.55 mt2
• Reception Area – Lobby
• Gym Area
• Private security
• Surveillance Camera
• Private parking
• Common Area Pool
Benefits:
Private beach (Arena Gorda)
Triple security: The double access to the general area of ​​the golf course
Swimming pool and recreation area
Access with discounts to 5 of the best hotels in the area (Bávaro – Punta Cana)
High profitability
About White Sands:
White Sands, one of the oldest communities in the Bavaro-Punta Cana area. With access to one of the pretties beaches in the area, White Sands is starting to become a popular place for developers to build and investors to take interest in. This location makes it incredibly easy to access the beach as well as the the main boulevard, which connects all Bavaro-Punta Cana. This means is located only a 20 minute drive to the Punta Cana International Airport, and a 10 minute drive to Downtown Punta Cana and Plaza San Juan. Plaza San Juan and Downtown Punta Cana are basically the must-go-to places in the area. Shops and malls filled with restaurants, bars, Coco Bongo, Rad Park and many more!
Agent
Born and raised in Santo Domingo, Dominican Republic, she started her career in real estate in Santo Domingo 10 years ago. Graduated from law school in the year 2010 from the Pontificia Universidad Catolica Madre y Maestra and once then, seeking greater business opportunities, Punta Cana called her attention in 2012.
Punta Cana has been her home for the past 10 years working closely with foreign and domestic investors in the area. She is a Real Estate professional with a demonstrated history of working in the real estate and legal industry. She is skilled in Negotiation, Legal Affairs, Customer Acquisition, Customer Relationship Management, and Sales. Pamela has worked side by side with the top legal firms and real estate companies in the country, and created Canablue Real Estate in Punta Cana in 2017.
Partnering with her team, Pamela prides in being able to offer her clients a full cycle service range including real estate promotions and sales, real estate legal assistance, general legal assistance, property management and everything that canablue has to offer in terms of construction, renovations and furnishing options.
Pamela specializes in pre-construction real estate development, re-sales and legal matters in real estate transactions.
White Sands
With access to one of the prettiest beaches in the area White Sands is starting to become a popular place for developers to build and investors to take interest in.
More about the community