Atlantic View – Tosca Lagoon
Sold out
Miches
| Condos
Price starting at
US$130,000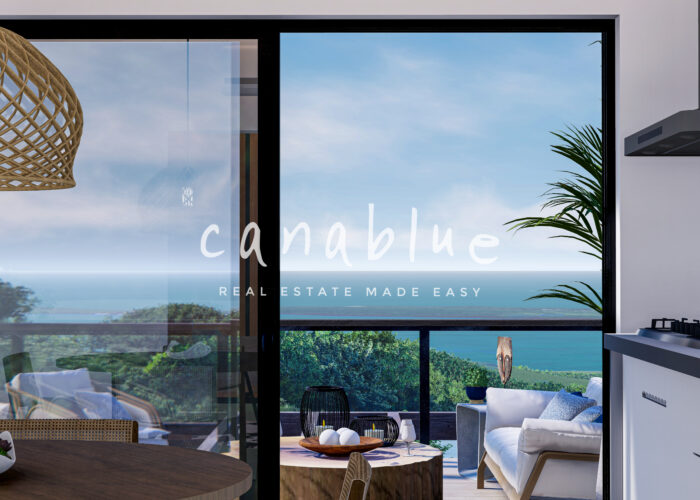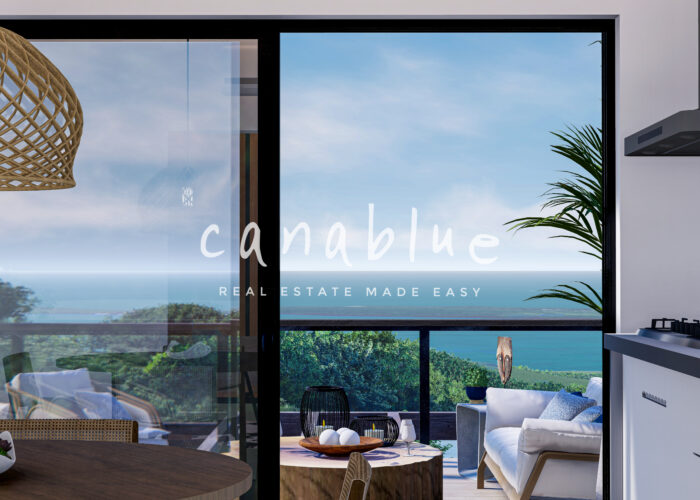 Description
ATLANTIC VIEW at strategically located in El Cedro, Miches, Dominican Republic, and with a wide area of more 600,000 mts², Laguna Tosca, promises to be a extraordinary ecological development, where 50% of its lands are designated as green areas and recreational activities, in addition to having a large lake bordered by a beautiful ecological path, perfect to recreate, walk or exercise, in tranquility and with excellent security.
An ecological residential of architectural designs varied, where building projects are combined, boutique hotels, individual and duplex villas and areas commercial.
We will also have a wiring system underground, 2 entrances with access control to the complex, and private entrance in each residential area within Laguna Tosca, always guaranteeing a 24/7 security service.
AMENITIES
Wide green areas
Ecological pathway
Children's parks
Pet park
Outdoor and indoor gym
Modern Club House
Infinity pool for adults and children
Restaurants
Sport's zone
TYPES:
A)
METERAGE: 62.31 MTS²
LEVELS:1
ROOMS: 1
BATHROOMS: 1
TERRACES: 1
VIEWS: POOL and MOUNTAIN
BLOCKS: G – H – I
B)
METERAGE: 83.80 MTS²
LEVELS: 1
ROOMS: 1
BATHROOMS: 1
TERRACES: 1
VIEWS: POOL, LAGOON AND OCEAN
BLOCKS: A – B – C – D – E – F
C)
METERAGE: 167.60 MTS²
LEVELS: 2
BEDROOMS: 2
BATHROOMS: 2
TERRACES: 2 (ROOF AND UNROOF)
JACUZZI: YES
VIEWS: POOL, LAGOON AND OCEAN
BLOCKS: A – B – C – D – E – F
PAYMENT PLAN :
USD$2,000.00 reserve
20% in 30 days with the signing of the contract
30% During construction
50% against delivery or with bank financing
Agent
Born and raised in Santo Domingo, Dominican Republic, she started her career in real estate in Santo Domingo 10 years ago. Graduated from law school in the year 2010 from the Pontificia Universidad Catolica Madre y Maestra and once then, seeking greater business opportunities, Punta Cana called her attention in 2012.
Punta Cana has been her home for the past 10 years working closely with foreign and domestic investors in the area. She is a Real Estate professional with a demonstrated history of working in the real estate and legal industry. She is skilled in Negotiation, Legal Affairs, Customer Acquisition, Customer Relationship Management, and Sales. Pamela has worked side by side with the top legal firms and real estate companies in the country, and created Canablue Real Estate in Punta Cana in 2017.
Partnering with her team, Pamela prides in being able to offer her clients a full cycle service range including real estate promotions and sales, real estate legal assistance, general legal assistance, property management and everything that canablue has to offer in terms of construction, renovations and furnishing options.
Pamela specializes in pre-construction real estate development, re-sales and legal matters in real estate transactions.