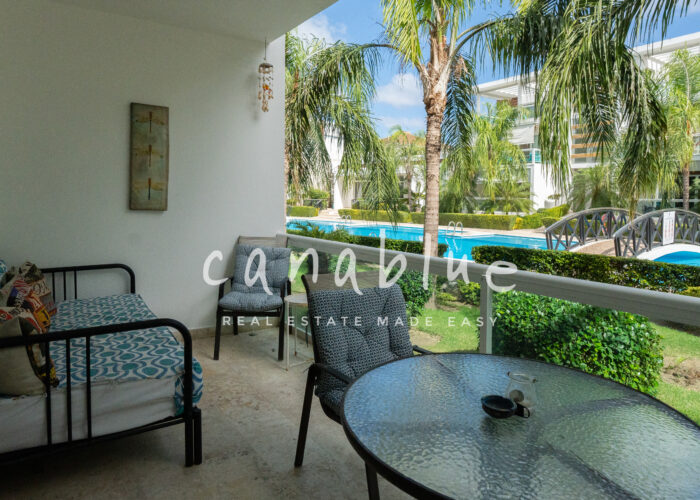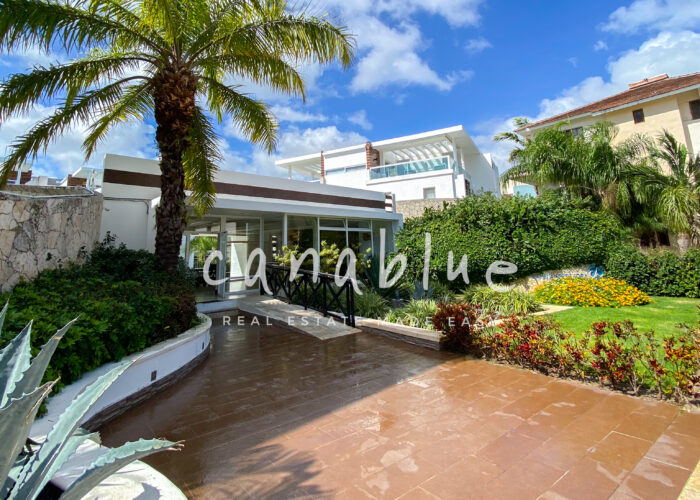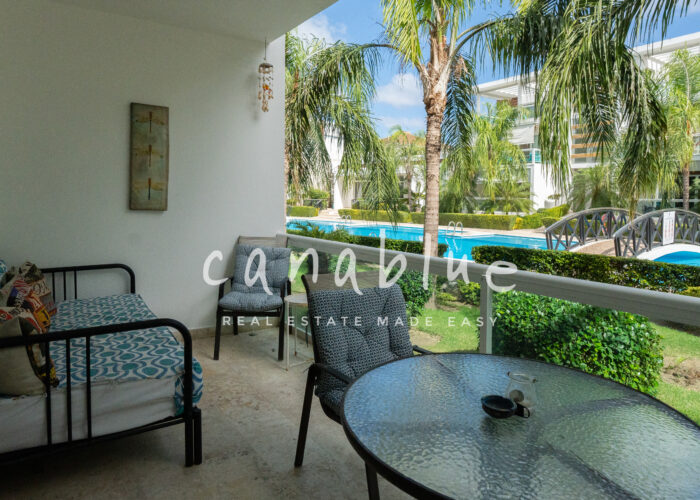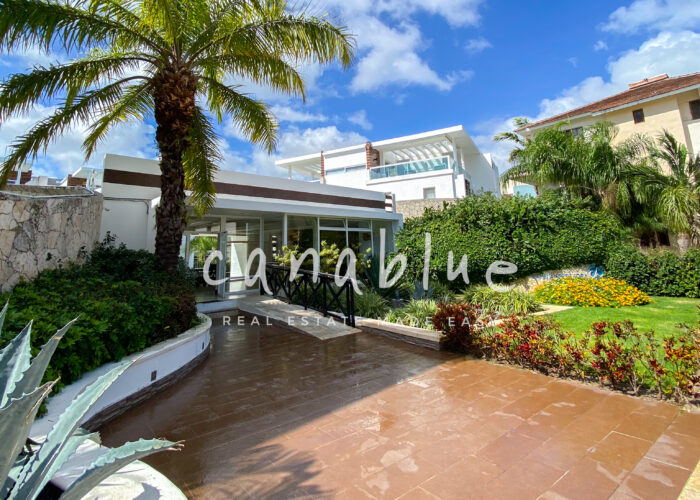 Virtual Tour
Description
Welcome to Paradise!
Thank you for your interest in our property! Costa Hermosa is the most sought after condominium complex in all of Cortecito. Built in 2013, Costa Hermosa is a well established, beautifully maintained and quiet community. There are newer complexes in the area, but the quality of materials and the corners that have been cut are apparent.
Costa Hermosa boasts a beautiful pool, larger than most in the area, with shallow ledges and areas good for the little ones. There are 2 outdoor showers and a covered barbeque area. The landscaping is well maintained and in the process of being updated. There is also a nice little gym. Each unit comes with a single parking space, most of which are covered. The complex is gated with 24 hour security, electric fencing and a multitude of cameras. Key fobs are used for entering/exiting the property.
Costa Hermosa is a quick 8-10 minute walk to the most popular restaurants, bars, live music, and shopping, as well as groceries, pharmacies, doctors, dentist, and lets not forget about those beautiful dominican beaches! There is even a small mini mart next door that offers free delivery.
Our unit specifically overlooks the beautiful pool. There is both a front and back patio. Once you enter our property, everything you see comes with the unit. It comes fully furnished with a fully stocked kitchen. Every large appliance in the kitchen is less than 2 years old! A beach cart/stroller, 5 beach chairs and a beach umbrella are also included. The "bunk area" we created consists of 2 full size beds. The top bed is anchored into the wall, while the lower bed is completely removable, and has just been slid underneath the loft bed.
Although we did not rent our unit out, many people do, and enjoy the passive income. As a bonus to buyers that are ready, we have paid the HOA fee and condo insurance through the end of 2023.
DETAILS:
• 2 Bedroom
• 2 Bathroom
• Open concept kitchen
• Closets
• Private parking space
• Reception
• On site Pool
• Security
• 8 Minutes from beach
• Private terrace and Balcony
• First Floor
• Parking Lot
• This condo in Punta Cana is an Excellent investment opportunity!
*This condo is sold completely furnished *
ABOUT EL CORTECITO
El Cortecito is one of the most touristic areas of Bávaro, where short-term rentals are predominant and frequent travelers are common. It is the favorite area for tourists since it is where the bars and restaurants and public beach is. El Cortecito is surrounded by new development condos, beach is always a walk away and meeting new people is an everyday thing.
If you are looking to invest, but also own a slice of paradise in the caribbean, El Cortecito may be your go-to location. Short term rentals give great ROI by the end of year, and you still have time to take some sun in and enjoy our warm weather from time to time!
Only a 20 minute drive to the Punta Cana International Airport, and a 10 minute drive from all the plazas, supermarkets, banks and hospitals.
Los Corales, El Cortecito
Also known as the Dominican version of Mexico's Playa del Carmen, this Bávaro community is a beach zone where a lot of real estate developments are taking place such as: restaurants and beachfront restaurants, street and beach bars, cafes, supermarkets, pharmacies, live music at night and all night time favorite spots ―it's definitely Bávaro's traditional touristic area, where tourists from all over the world come to search for a place to stay without going to the typical all inclusive hotels.
In El Cortecito short-term rentals are predominant and travelers are common. This community is filled with new development condos, beach is always walking distance and meeting new people is always the rule. Since it's not a private community like El Cocotal, it doesn't have benefits like golf courses or heavenly views but it does have the laidback, chill and bohemian environment.
More about the community