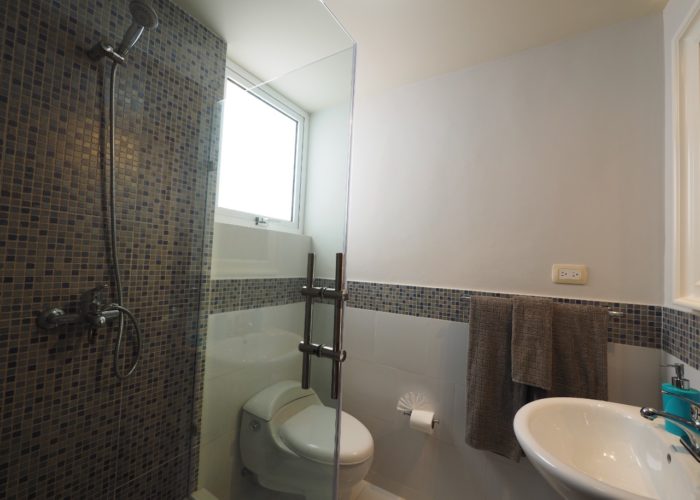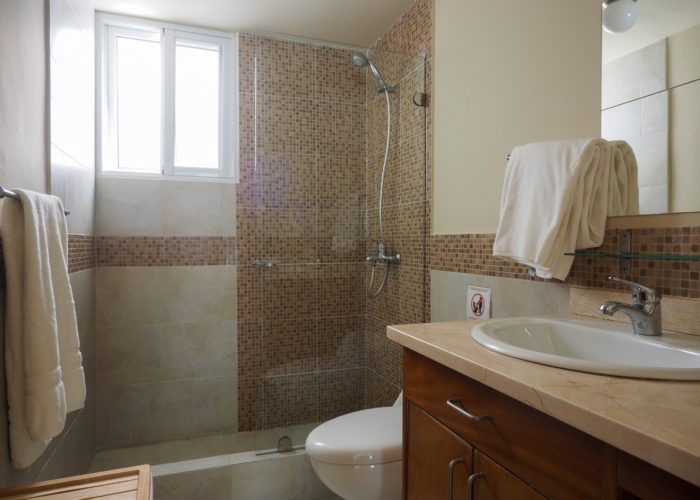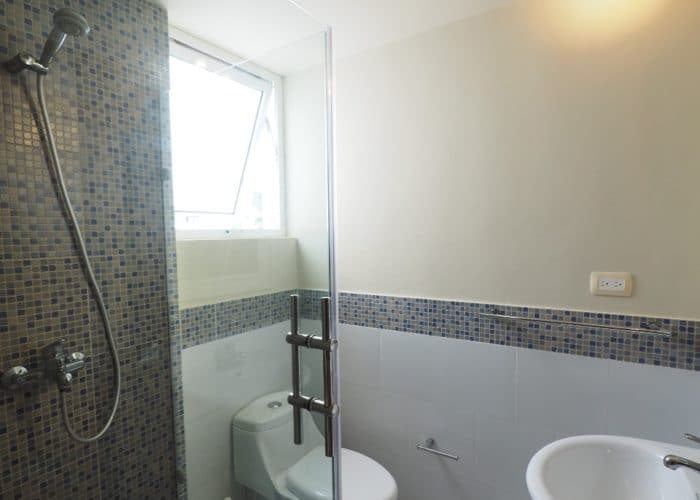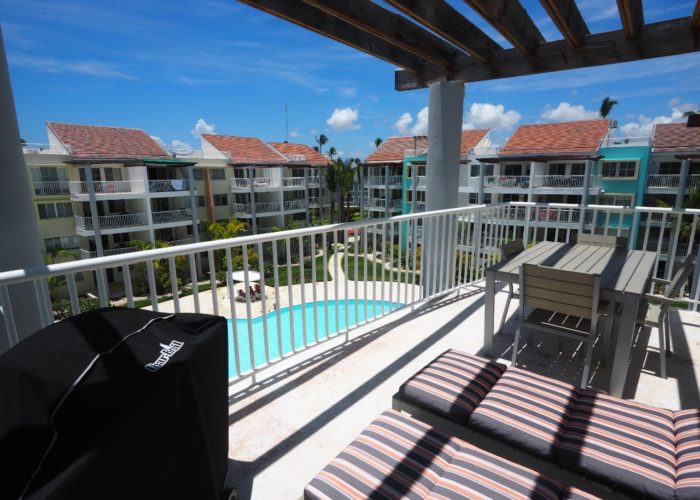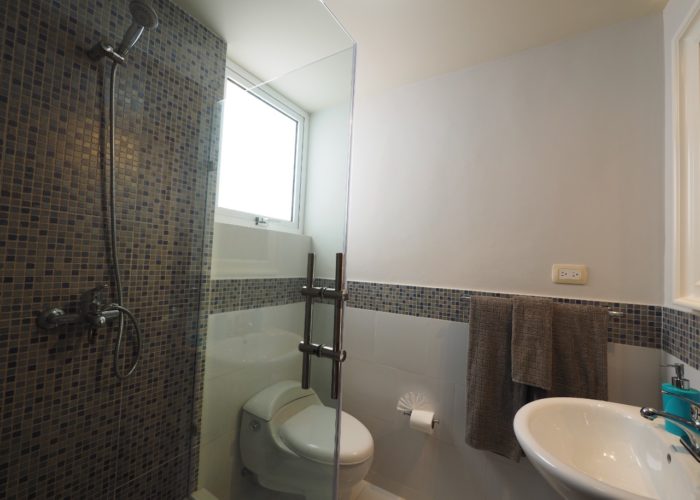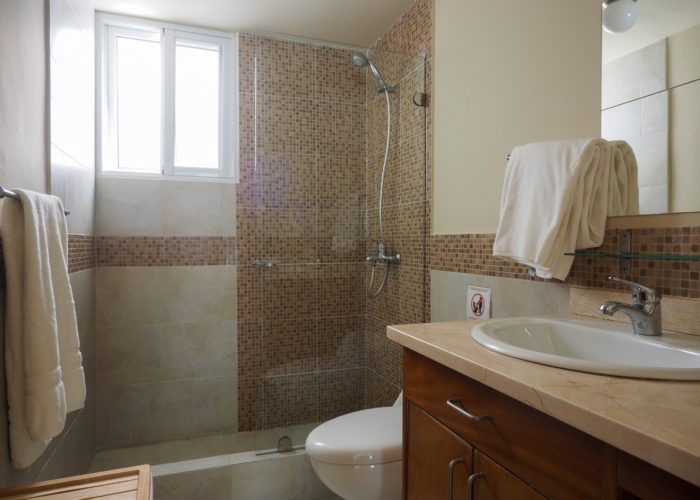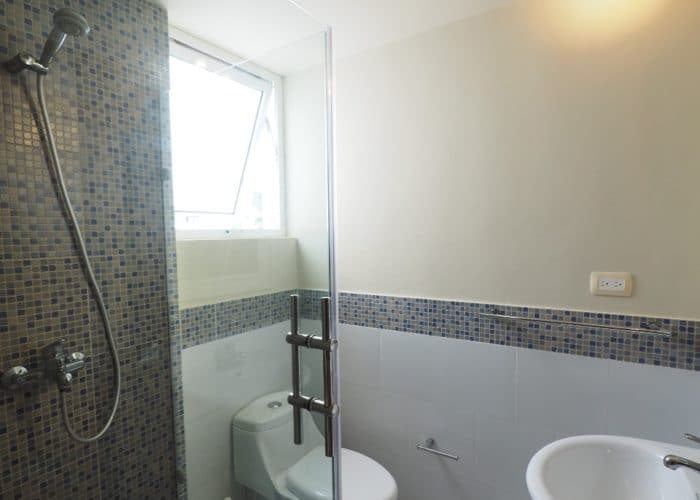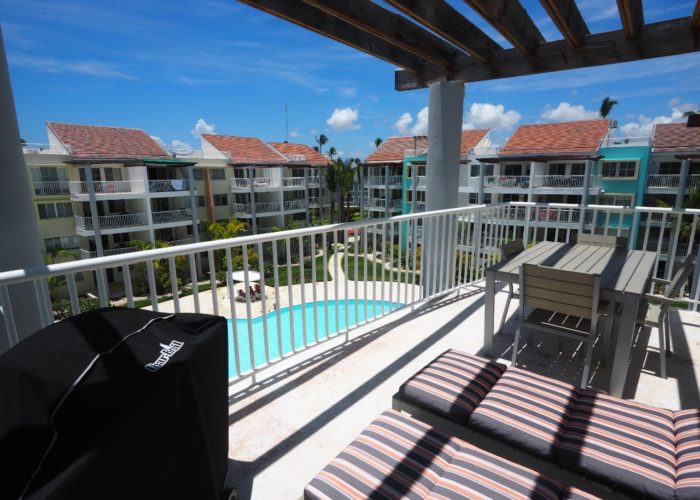 Description
After renovation, the penthouse with ocean view has:
Spacious living room with dining, kitchen and seating area.
Bedroom with private bathroom and access to the terrace.
Covered terrace with ocean view.
The second floor is occupied by a small office with access to the second terrace. There is also a high-quality renovation and furniture installed. The terrace offers views of the center of Bavaro and in the evening, it is a great place to barbecue with friends.
The entire penthouse has beautiful, white interior doors and built-in closet doors. What's more, the new window profiles, panes and glass doors are also new.
The penthouse has 2 bathrooms, which are also fully renovated and replaced with all plumbing. Now the bathrooms have showers with Italian plumbing of the highest quality and glass partitions made of impact-resistant glass.
The entire penthouse, including both terraces, has modern ceramic tile floors.
The ocean view penthouse in Punta Cana is for sale with all the furniture. For example, in the bedroom you will have a modern, comfortable king-size bed.
And the kitchen will please you with good appliances and roomy drawers for storing kitchen utensils.
In other words, buying this penthouse, you immediately get a modern and comfortable accommodation, avoiding long repairs and additional costs.
Features
24/7 Security
Air Conditioning
Ceiling Fan
Parking
Pets Friendly
Swimming Pool
About Playa Turquesa:
Playa Turquesa Ocean Club is an exclusive gated community located on Bavaro's powder white beach, (85°F year round). It's the ideal place to live in or to spend your dream holiday. For couples or families this ideal location has  four swimming pools, pool bar, exclusive beach club , lobby area, 24/7 security, and immediate access to restaurants, market, shops and bars.
Playa Turquesa Ocean Club sits in the middle of Bavaro Beach, one of the Dominican Republic and Caribbean's Sepremier holiday destination. White sands, clear waters, swaying palms, ocean breeze and summer temperatures all year long make Bavaro a perfect family getaway.
With two International airports in the area, (Punta Cana only 15 minutes and La Romana only 45 minutes) we are easily accessible from all worldwide cities and destinations.
In Bavaro you can play golf, tennis, indulge on the beach or enjoy all kinds of water activities.
In this area you will find a host of activities to keep you amused from safaris to catamarans and much more.
Steps from Playa Turquesa Ocean Club you will find cafés, bakeries, restaurants, bars, grocery stores, gym, SPA & salon, pharmacy and other shops.
A short journey will lead you to reach two shopping malls in the area, offering large super markets, cinemas, local and international brand stores and restaurants
Los Corales, El Cortecito
Also known as the Dominican version of Mexico's Playa del Carmen, this Bávaro community is a beach zone where a lot of real estate developments are taking place such as: restaurants and beachfront restaurants, street and beach bars, cafes, supermarkets, pharmacies, live music at night and all night time favorite spots ―it's definitely Bávaro's traditional touristic area, where tourists from all over the world come to search for a place to stay without going to the typical all inclusive hotels.
In El Cortecito short-term rentals are predominant and travelers are common. This community is filled with new development condos, beach is always walking distance and meeting new people is always the rule. Since it's not a private community like El Cocotal, it doesn't have benefits like golf courses or heavenly views but it does have the laidback, chill and bohemian environment.
More about the community