Cozy Retreat Condo – Five Star
Iberostar
| Condos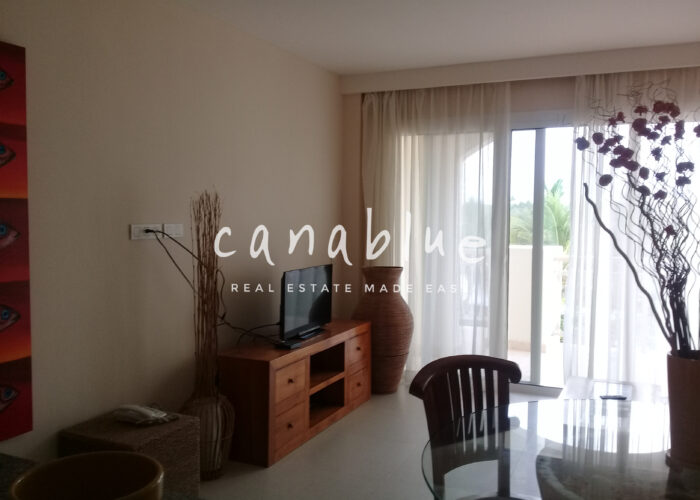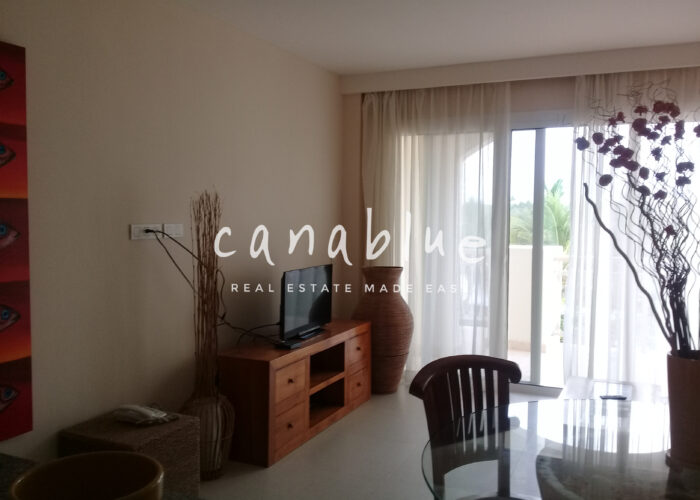 Description
This cozy condo is nestled in the community of Iberostate and offers a perfect sanctuary for those seeking a peaceful and sophisticated home. This property is located in the exclusive IBEROSTAR Bávaro resort, which comprises 4 luxury hotels.
You now have the opportunity to purchase a luxurious condo in one of the most exclusive spots in the Caribbean. Properties with five-star services, surrounding by stunning landscapes and a spectacular golf course.
Furnished with the highest quality materials and with their own five-star resort services and fittings, these are an ideal opportunity for couples or families.
A natural landscape with beaches and lush tropical surroundings is combined with 5-star services, spa centers, and a magnificent 18-hole golf course to form a veritable paradise. Enjoy extensive gardens connecting the sea to the resort, spectacular swimming pools, top quality facilities, exquisite cuisine, as well as sports and entertainment for all ages. Invest in one of the best resorts in the Caribbean.
IBEROSTAR Grand Hotel Bávaro, IBEROSTAR Bávaro, IBEROSTAR Punta Cana and IBEROSTAR Dominicana are the four magnificent hotels that make up the IBEROSTAR Bávaro resort, situated just 25km from the Punta Cana international airport. It is a stunning island-style complex in a natural tropical oasis, bathed by the turquoise waters of the Caribbean.
At the IBEROSTAR Bávaro resort, luxury and relaxation are guaranteed, with first-class facilities and services, stunning surroundings, and endless leisure, sports, and entertainment options. All this accompanied by an unbeatable gastronomic offer.
Community of Iberostate with the following amenities:

1. Gated golf community;
2. Access to Iberostar;
3. Private beach access;
4. Tennis court;
5. Amazing views
Agent
Born and raised in Santo Domingo, Dominican Republic, she started her career in real estate in Santo Domingo 10 years ago. Graduated from law school in the year 2010 from the Pontificia Universidad Catolica Madre y Maestra and once then, seeking greater business opportunities, Punta Cana called her attention in 2012.
Punta Cana has been her home for the past 10 years working closely with foreign and domestic investors in the area. She is a Real Estate professional with a demonstrated history of working in the real estate and legal industry. She is skilled in Negotiation, Legal Affairs, Customer Acquisition, Customer Relationship Management, and Sales. Pamela has worked side by side with the top legal firms and real estate companies in the country, and created Canablue Real Estate in Punta Cana in 2017.
Partnering with her team, Pamela prides in being able to offer her clients a full cycle service range including real estate promotions and sales, real estate legal assistance, general legal assistance, property management and everything that canablue has to offer in terms of construction, renovations and furnishing options.
Pamela specializes in pre-construction real estate development, re-sales and legal matters in real estate transactions.